The "VIP lane" to fast track companies recommended by MPs and peers for Covid contracts was a "scandal of epic proportions", Labour has said.
Deputy leader Angela Rayner said it "allowed the shameful waste of taxpayers' money and inexcusable profiteering by Tory cronies".
But Minister Nick Gibb said at the start of the pandemic "we were desperate" to get protective equipment.
Labour is trying to force ministers to publish correspondence about contracts.
At a Commons debate later, the party will present a motion to MPs calling for the release of documents and advice relating to government contracts awarded to one company, PPE Medpro.
The government has also faced questions over the company's alleged links to Conservative peer Michelle Mone.
If Labour's motion passes then the government would have to publish the documents, although they may argue they can be redacted for legal reasons or because of commercial sensitivity.
Why were the government's Covid contracts challenged?
Labour questions PPE contract and Mone links
Government's PPE 'VIP lane' unlawful, court rules
The idea of the so-called VIP lane was to treat offers of personal protective equipment (PPE) with greater urgency if they came from a supplier recommended by ministers, government officials or MPs and peers from any party.
Schools Minister Mr Gibb said the government saved "hundreds of thousands of lives" by procuring PPE at speed at the beginning of the pandemic.
"The government had to do everything it could to persuade manufacturers to shift their production," he told BBC Breakfast.
However, Ms Rayner told BBC Radio 4's Today programme: "I don't accept that cronyism and this level of scandal is to do with a panic."
Between May and June 2020, PPE Medpro was awarded two government contracts worth £203m to supply masks and medical gowns.
Unusually, the company was only a few weeks old when it signed the first of these agreements.
In December 2020, BBC News reported that millions of medical gowns the firm supplied, worth £122m, had never been used.
PPE Medpro said at the time that it had delivered 100% of the contract to the terms specified and that it had supplied equipment "fully in accordance with the agreed contract, which included clear terms as to technical specification and performance criteria of the products".
The Department of Health and Social Care has since been in mediation with the firm over what it has described as an "underperforming contract" and last month MPs were told that no "satisfactory agreement" had been reached at this stage.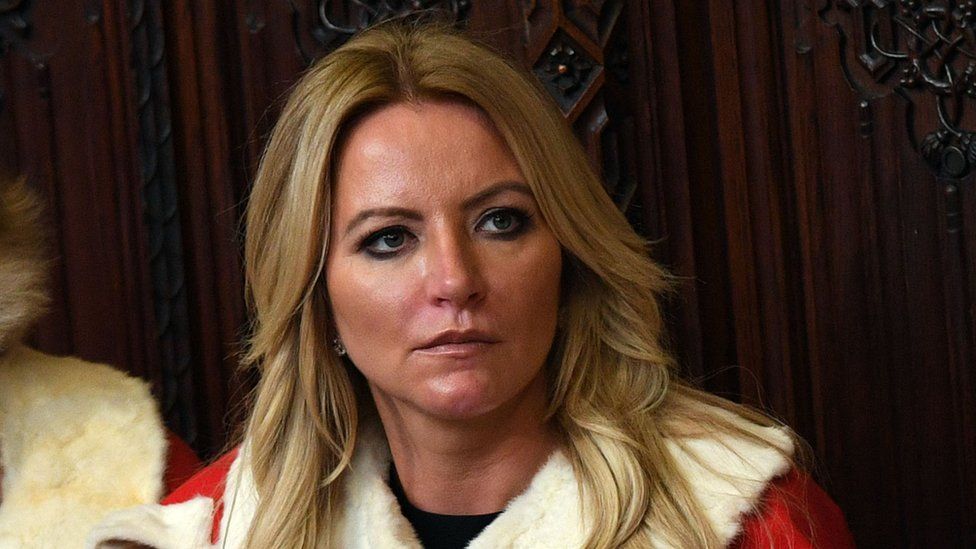 Glasgow-born businesswoman Baroness Mone, who joined the House of Lords in 2015, is being investigated by the Lords commissioner for standards over her "alleged involvement" in procuring contracts for the company.
However, the commissioner says he is unable to finalise or publish his report because "the matter is under investigation by the police or another agency of a criminal investigation".
Properties linked to the company have previously been searched by the National Crime Agency.
Emails released under Freedom of Information laws show Baroness Mone referring the company to a government minister during the pandemic.
Last month, Ms Rayner accused the government of a "total failure of due diligence" and a "conflict of interest" in awarding the contracts to PPE Medpro.
She was responding to an investigation in the Guardian based on leaked documents that alleged Baroness Mone had financially benefited from the company.
She told MPs it appeared "tens of millions of pounds" from the money awarded to the company "ended up in offshore accounts connected to the individuals involved".
Baroness Mone has not responded to requests for comment.
However, asked in December 2020 about reports she was linked to the company, her lawyers told BBC News she "had no role or function in PPE Medpro, nor in the process by which contracts were awarded to PPE Medpro".
Separately, Matt Hancock has accused Baroness Mone of being aggressive and threatening when trying to secure another government contract for Covid tests.
In his book, Pandemic Diaries, Mr Hancock claimed she had demanded "urgent help" to secure contracts in an email in June 2021, when he was health secretary.
Mr Hancock has not named the firm but the Daily Mail reported it was not PPE Medpro.
He said he was later told the tests had not won any contracts because they had not passed the standards required and he chose not to reply to the "extraordinarily aggressive email".